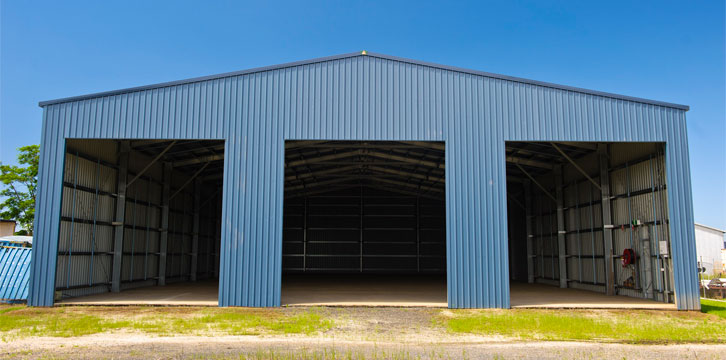 CONTACT US
21 Palmerston Drive Innisfail, 4860
Phone: 07 4061 7444
Fax: 07 4061 6422
admin.innisfail@shedboss.com.au


Find us on Facebook

---
Our Guarantee:
A site inspection will be conducted prior to your acceptance of the quotation to ensure that all the specifications are accurate and that there are no "hidden extras".
Your project will be fully engineered based on the unique particulars of your site and will comply with the Building Code of Australia and all Council regulations. ShedBoss is ShedSafe accredited.
Your project will be built with premium quality Australian steel products that meet or exceed Australian standards. Colorbond steel and Zincalume steel is backed by a warranty from Bluescope Steel.
Qualified tradespeople are employed to work efficiently to provide a high standard of workmanship and care about the end product. Contractors hold relevant qualifications and are licensed, insured and experienced.
For projects over $3,300 home warranty insurance is paid to provide you with a set of period of cover for loss caused by defective or incomplete work in the event of death, disappearance or insolvency of the contractor.
For any construction projects by us, Council applications with all the necessary forms and documentation, site plans and engineering certificates will be handed through our administrate - let us take the hassle out of the process for you.
You will be kept informed of the progress of your project and we will respond to you with any queries throughout the construction process in a timely manner.
Final payment of your project is only made when you are 100% satisfied with the job. On completion a "walk around" is conducted with the contractor at which time a checklist is completed to ensure all aspects of the project have been finalised.
As locals we know the unique environmental and weather conditions of this area and will build to meet your requirements using the most cost effective design.

Proudly ShedSafe™ accredited
What our customers are saying

We have been very happy with ShedBoss. It has been fantastic to deal with a company who has been extremely helpful and we have really appreciated you keeping us up to date with what is happening, we will definitely be recommending ShedBoss Innisfail.
Brian and Cheryl
Innisfail

The shed looks great, and we are really happy with everything. A big big thankyou to yourselves and your team.
Tanya and Ryan
Mourilyan

What a difference a well thought out and innovative outdoor area can make to a home.  John took the time to ask us about our ideas, took on board our suggestions and shaped them into our dream entertainment area – a must for Far North Qld.
Annette and Shane
Mundoo