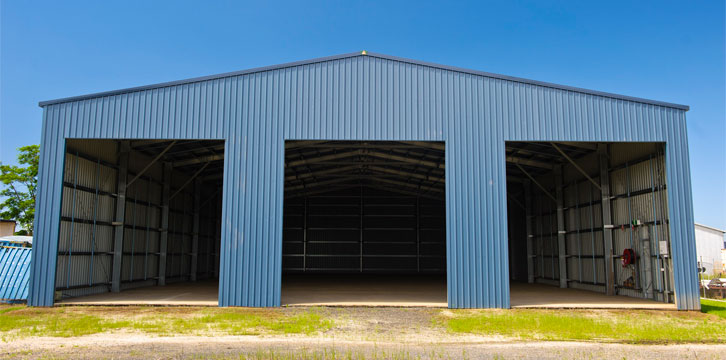 CONTACT US
1/193 Hartley Street
Cairns, Queensland, Australia
(07) 4035 6527
sales.cairns@shedboss.com.au

Find us on Facebook

---
Our Guarantee:
A site inspection will be conducted prior to your acceptance of the quotation to ensure that all the specifications are accurate and that there are no "hidden extras".
Your project will be fully engineered based on the unique particulars of your site and will comply with the Building Code of Australia and all Council regulations. ShedBoss is ShedSafe accredited.
Your project will be built with premium quality Australian steel products that meet or exceed Australian standards. Colorbond steel and Zincalume steel is backed by a warranty from Bluescope Steel.
Qualified tradespeople are employed to work efficiently to provide a high standard of workmanship and care about the end product. Contractors hold relevant qualifications and are licensed, insured and experienced.
For projects over $3,300 home warranty insurance is paid to provide you with a set of period of cover for loss caused by defective or incomplete work in the event of death, disappearance or insolvency of the contractor.
For any construction projects by us, Council applications with all the necessary forms and documentation, site plans and engineering certificates will be handed through our administrate - let us take the hassle out of the process for you.
You will be kept informed of the progress of your project and we will respond to you with any queries throughout the construction process in a timely manner.
Final payment of your project is only made when you are 100% satisfied with the job. On completion a "walk around" is conducted with the contractor at which time a checklist is completed to ensure all aspects of the project have been finalised.
As locals we know the unique environmental and weather conditions of this area and will build to meet your requirements using the most cost effective design.

Proudly ShedSafe™ accredited
What our customers are saying

Thanks to all at ShedBoss Cairns for the highest quality job done in constructing our carport and our shed which now forms a focal point of our residence to our family to enjoy the outdoors… we gladly recommend ShedBoss for others seeking similar work, especially something a bit different to the standard type design. Others who have looked at the finished product have been impressed with the neat finishings, quality fittings and sturdy construction.
Andrew and Jude
Trinity Beach

...thank you for your excellent customer service, it's been great with all the progress reports you have passed on and kept us in the loop. Will be more than happy to recommend your company both personally and business wise.
Anita
Hastings Deering (Australia) Pty Ltd

Brilliant service, one simple phone call and all done. All too easy, many thanks.
Brett Leonard
Department of Transport, Cairns